The purpose of Cosmetics for a Cause is to help women in distressed life situations improve their self-esteem and as a result, become empowered and successful.  We believe that when a woman feels beautiful on the outside, she can begin to gain the inner strength she needs to succeed.  Thus, our mission is "Outer Beauty \ Inner Strength."
Cosmetics for a Cause was founded in 2012 by Erica Harreveld when she was a junior in high school.  Erica developed a passion for makeup at a young age.  She suffered from acne and used different cosmetics and makeup techniques to cover her blemishes.  She witnessed first-hand how the use of makeup made her feel better about herself.  Erica wanted to help other women and girls gain the same self-esteem.  She quickly put her idea into action and Cosmetics for a Cause was given 501 (c) (3) non-profit status in just a few short months. 
To date, Cosmetics for a Cause has collected and distributed over $5M in makeup and beauty care items to women in need.
All donations made to Cosmetics for a Cause are tax-deductible.
For more information, contact us at donate@cosmeticsforacause.org.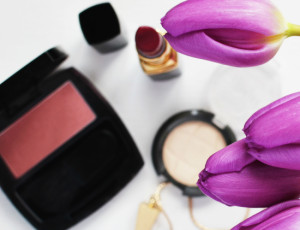 We are a 501 (c) (3) non-profit organization.
A COPY OF THE OFFICIAL REGISTRATION AND FINANCIAL INFORMATION MAY BE OBTAINED FROM THE DIVISION OF CONSUMER SERVICES BY CALLING TOLL-FREE 1-800-HELP-FLA (435-7352) FROM WITHIN THE STATE OF FLORIDA, OR (850) 410-3800 CALLING FROM OUTSIDE THE STATE OF FLORIDA.
REGISTRATION NUMBER CH38860.
REGISTRATION DOES NOT IMPLY ENDORSEMENT, APPROVAL, OR RECOMMENDATION BY THE STATE.