An Example of What We Cannot Accept
Hi Friends!  We are so thrilled with all of the makeup donations that continue to pour in to Cosmetics for a Cause!  We have a big moving event coming up where we will be moving into our new storage unit and we are so thrilled to have met our goal!
We wanted to remind you that we cannot accept makeup that has been opened and used, even if the makeup has only been "swiped."  It seems like a waste to not be able to pass along makeup that you won't use, but for health reasons, we cannot donate it.
Here is an example of "swiped" makeup.  We have to throw this away.  (It's Chanel, too! It's painful to throw away Chanel makeup!)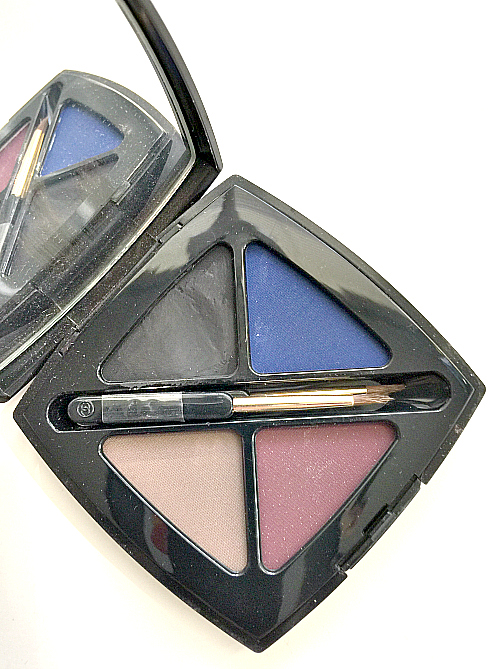 The brush was never used and you can see that three of the shades are perfectly fine.  However, since one color was swiped, we have to throw it away.
The same thing goes for lipstick.  We check every single tube that gets donated to make sure it doesn't have a swipe mark on it.  If it does, we have to dispose of it.
So please help make our job easier by NOT donating makeup that has been swiped.  We know it's painful and that it seems so wasteful.  However, think about how terrible it would be if we donated swiped makeup and the girl or woman had a bad physical reaction.  That would be worse than throwing away the gently used makeup you have.
Thanks for understanding!!!